312 Northwood Blog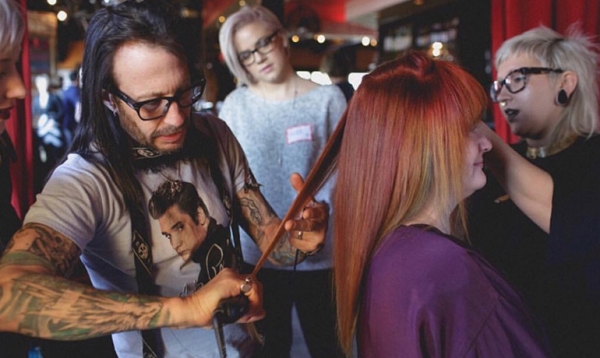 On the outside, David K Space reflects the grit and artistry of the streets of New York City. Brick facade and modern industrial touches grace every inch with a touch of glam and sprinkle of ultra fabulous. The Space invites you in to explore not only beauty on the external, but to reach deeper into the internal and experience more. David K Space is known for it's zen-like approach while pouring into each person positive energy and a passion for whatever they pursue.
Downtown Northwood is a creative hub for artists of all kind. David Kinigson is the owner and Master of the Craft, of David K Space. After a substantial career in editorial work as well as owning arguably the most influential salon in New York, Salon Dada, David's inspiration and ultimate quest for the perfect haircut led him to Northwood. He opened an educational hub for those desiring to to transform the salon experience and fully expand their own capabilities and creativity. We're talking over four decades of pursuing after "the more". He's brilliant. Charming. Genuine. and have you seen him on his motorcycle!?
All said, it wouldn't be David K Space without his team Parker, Brittany, Cheri and Dakota. We're big fans and we know you'll love them as much we do. Northwood is like a family, and for most of us, when we find an exceptional person to take care of our haircare needs, we never let go! The team at David K Space are our family for sure. Each person has a way of bringing out the uniqueness and beauty of those that sit in their chair. We're grateful. Namaste.